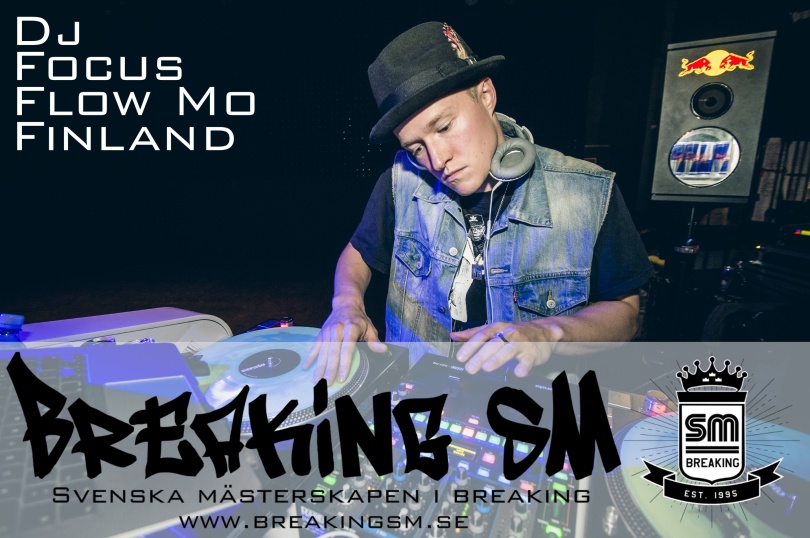 Focus from Flow Mo Crew Finland got involved with hip hop culture in the mid 90's. He's become a household name and an ambassador for Finnish b-boying culture over the years. As a dj he already got his turntables in the 90's, but started rocking jams and parties a little later. Going deeper in the culture it simply made sense to be more active behind the turntables as well. Travels for breaking offered a chance dig in the best record shops in the world and fall deeper in love with vinyl.

Now he has been spinning at battles, events and parties in over 15 countries. He had been a dj for battles such as the Finnish B-boy Championships, Red Bull BC One Cypher Finland, the Notorious IBE, Yalta Summer Jam and many others. Focus worked 5 years as a radio dj with his show Flow Mo Sounds for Finnish national radio and global live stream. Flow Mo Sounds also operates as a club concept.

Focus will bring a touch of raw breaks and boom bap sound as an aural experience that will make even the stiffest b-boys and b-girls groove and rock rhythms on the floor.